PROTECT YOUR BRAND ONLINE
Our combination of tech and expertise delivers a 97% success rate when removing infringing links online
Our Technology
Our software, Swoop, is an all-in-one brand protection solution backed by AI
Intelligent detection
Our software, Swoop, is the window to your brand protection landscape – safeguarding your brand from harmful copycats, and allowing you to focus on growing your business.
Powerful AI
Swoop is backed by Delphic technology – our suite of artificial intelligence tools that detect intellectual property infringements online.
BRAND PROTECTION IS OUR PASSION
At SnapDragon, we pride ourselves on our expertise and tenacity.
Our winning combination of fiercely powerful software and friendly customer service sets us apart.
The right people, working with the right technology.
YOU CAN'T AFFORD TO LET FAKES DAMAGE YOUR BRAND
Protecting your brand is vital to grow your business.
Theft of your intellectual property can harm you in more ways than one.
Here's what SnapDragon can help to prevent:
Revenue Diversion
Don't let copycats profit from your great ideas, steal your customers, and divert revenue away from your business.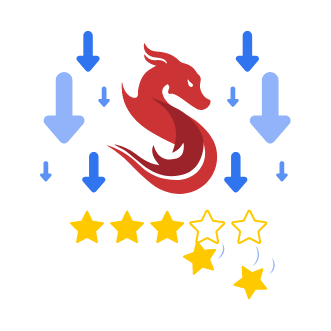 Reputational Damage
Customers often buy cheap, knock-off versions of your products unknowingly, and then complain about your brand.
Relationship Decay
Parallel distribution and grey market sellers pose great risks to your supply chain, and harm relationships with suppliers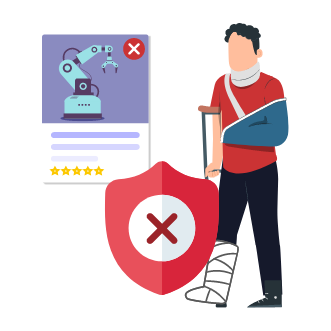 Customer Harm
Counterfeit and copied products are often made cheaply, with no safety testing, putting your customers in harms way.
WE CAN HELP PROTECT YOUR BUSINESS FROM FAKES, NO MATTER THE INDUSTRY
At SnapDragon we help brands across many industries protect their products from online fakes.
PARTNER WITH US TODAY TO AUGMENT YOUR BRAND PROTECTION SERVICE
SnapDragon understands that effective brand protection involves working collaboratively to deliver comprehensive solutions that protect clients' brands off and online.
LATEST NEWS
Please click on an article below to view more:
RESOURCES
We regularly update this section with the best brand protection resources and IP infringement knowledge including:
Case Studies
Webinars
E-Books
Resources
Request a Demo