TAILORED BRAND PROTECTION
At SnapDragon, we create bespoke brand protection packages to defend your brand from intellectual property infringement across the web.
Our winning combination of fiercely powerful software, A.I infringement detection, and friendly customer service sets us apart.
Check out how we can defend your brand across any channel below. Not sure what channels you have a problem on? Contact us for a free demo, and we'll show you.
STAMPING OUT BRAND ABUSE ONLINE
Our combination of tech and expertise delivers a 97% success rate when removing infringing links online
WHAT OUR CUSTOMERS SAY
SnapDragon saves me time and money, which is pretty much the holy grail in a fast-growing company. Their reporting is easy to understand and the results real and tangible. SnapDragon allows us to get on with what we are good at and not get distracted by trying to police our IP.
John Hibbard
Founder and CEO
SnapDragon is a great partner for us. They have leveraged our copyright to great success, taking down scores of listings. In addition, they provide investigation and identification of new threats as they analyse the patterns of fake listings and sellers globally.
Simon Newbery
Managing Director, Orchard Toys
SnapDragon have been the find of the year for us. Their work, and passion for it, is priceless. We are extremely lucky to work with them.
Lorna Macaulay
Chief Executive, The Harris Tweed Authority
SnapDragon's solution is focused, cost-effective and responsive. The continual monitoring process regularly identifies infringing items. By using our registered IP they are able to take action against the links, helping prevent infringing products being sold.
Graeme Menzies
CFO, AFG Media
SnapDragon is first class. It was started by someone who made products, got ripped off and tried to fight back. Now they focus entirely on fighting fakes for other people. They take all the hassle away and have software making it a 1000 times more painless than doing it yourself.
Tom De Pelet
Founder
What I like most about SnapDragon is that they are accessible, the reaction time is fast, and the communication is always personal. We book great results with SnapDragon.
Robert Jan Verkuylen
Director of Finance and Technology
YOU CAN'T AFFORD TO LET FAKES DAMAGE YOUR BRAND
Protecting your brand is vital to grow your business.
Theft of your intellectual property can harm you in more ways than one.
Here's what SnapDragon can help to prevent:
Revenue Diversion
Don't let copycats profit from your great ideas, steal your customers, and divert revenue away from your business.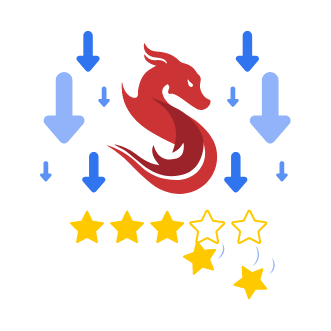 Reputational Damage
Customers often buy cheap, knock-off versions of your products unknowingly, and then complain about your brand.
Relationship Decay
Parallel distribution and grey market sellers pose great risks to your supply chain, and harm relationships with suppliers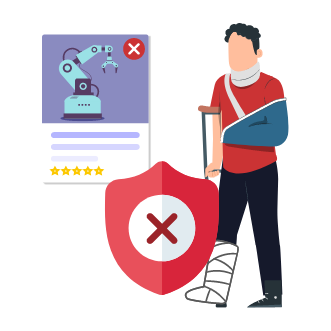 Customer Harm
Counterfeit and copied products are often made cheaply, with no safety testing, putting your customers in harms way.
IP PROTECTION SOFTWARE
Our brand protection software, Swoop, is powered by A.I technology to detect intellectual property infringements across the web.
PROFESSIONAL SOLUTIONS TO COMPLEMENT YOUR SERVICES
SnapDragon understands that effective brand protection involves working collaboratively to deliver comprehensive solutions that protect clients' brands off and online.
LATEST NEWS
Please click on an article below to view more:
RESOURCES
We regularly update this section with the best brand protection resources and IP infringement knowledge including:
Case Studies
Webinars
E-Books
Resources
Request a Demo