We are both honoured and delighted to have won the Innovator of the Year award at the Made in Scotland Awards, which took place last night (May 9th 2019) at the Glasgow Science Centre.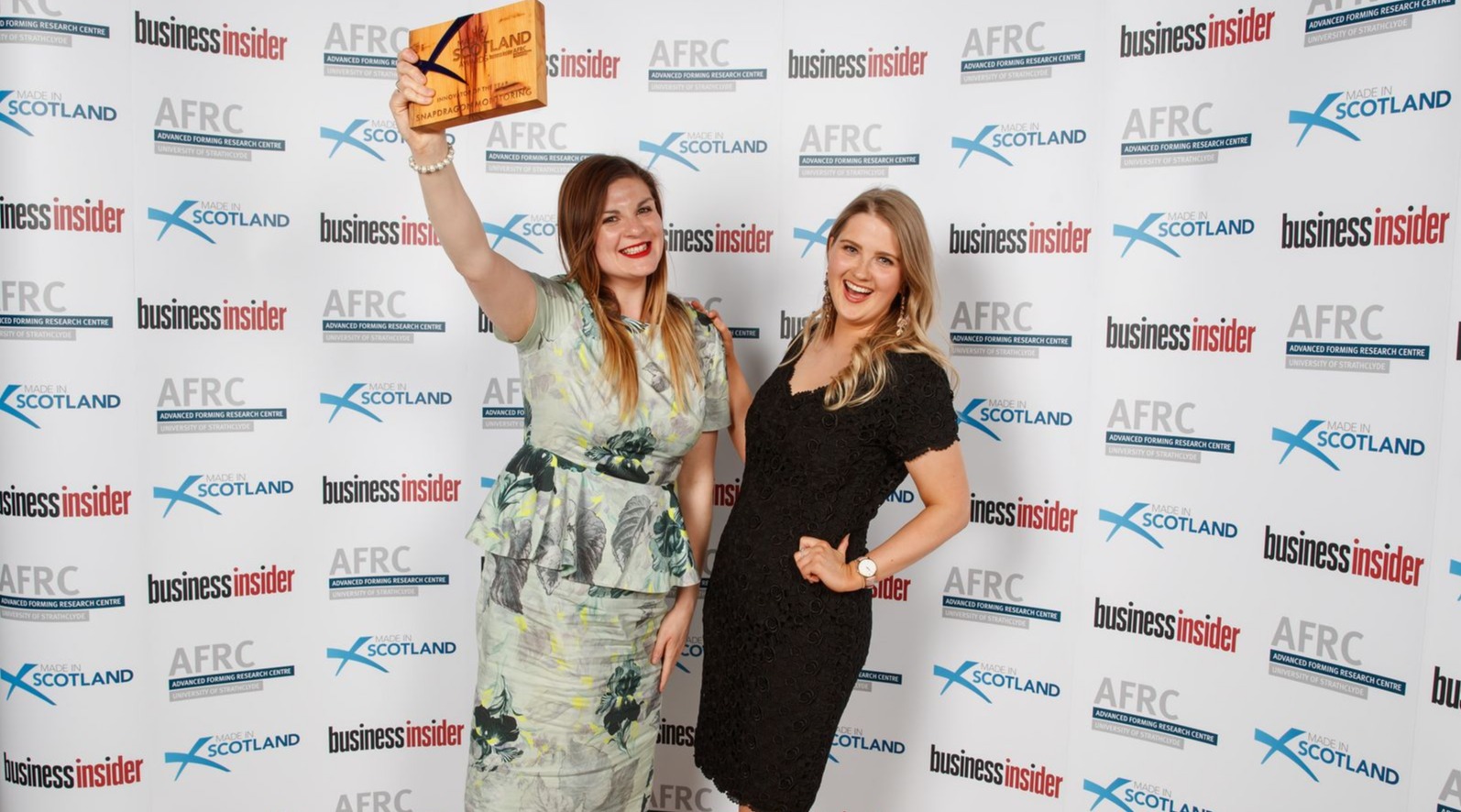 Hosted by Scottish Business Insider, The Made in Scotland Awards recognise innovative companies and individuals whom have found success in a competitive and crowded marketplace.
The event showcased some of the best and most innovative products and services to be designed and manufactured in Scotland and often deployed the world over.
Our glamorous Dragons Ailidh and Kimberley were at the event representing SnapDragon and proudly accepted our award for Innovator of the Year.
Sponsored by Scotland Can Do, the award recognised a Scottish business using innovation to achieve a measurable, financial effect.
Head Dragon, Rachel Jones, said: "The Dragons are all utterly delighted with this accolade and public acknowledgement of our contribution to Scottish innovation. Many congratulations also go to the other finalists, and winners. We may all be based here, in Scotland, but the world is our oyster. Now is the time to grow and to export fabulous Scottish products and innovation. Scotland Can Do!"