Does fighting online infringement seem like a constant battle for your business, wasting your valuable time and resources? Or do you simply not have enough time or know-how to deal with it?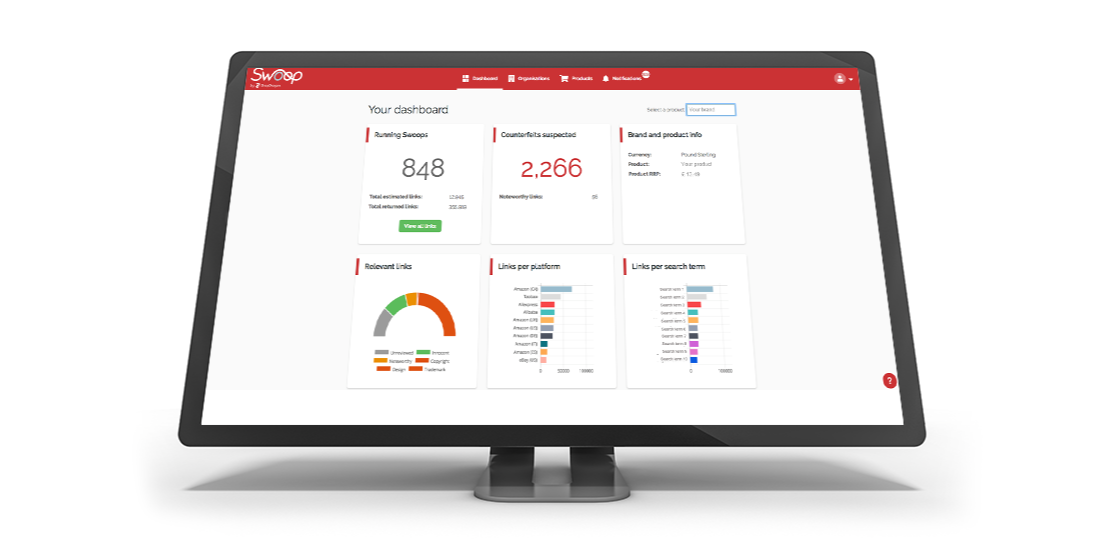 Here are the top 5 reasons why its essential that you deal effectively with the problem.

Counterfeit goods can be dangerous, and potentially life-threatening – Counterfeit goods do not go through the same health and safety testing and standards that are required of brands selling legitimately. The products can often contain illegal ingredients and can cause a real risk to consumers. Counterfeit goods in the toy industry have been found to have faulty, loose parts risking children's lives. Similarly, fake products in the cosmetics industry have been found to contain dangerous ingredients such as E-Coli and urine. These can pose a real threat to the safety of innocent consumers.

Counterfeit goods can damage your reputation & your beloved brand – When consumers unknowingly purchase counterfeit goods, your brand can be at risk of being damaged. Customers may not realise they have purchased a fake good, and when the product does not perform as expected, your brand could be at risk of gaining a poor reputation.

You could be losing out on sales – Consumers can be purchasing fakes online without knowing so. Often, fake goods will lure customers in with significantly low pricing, whilst using similar photos and branding to the real deal, causing you to lose out on sales.

Dealing with counterfeits diverts valuable time & resources – We understand that SMEs do not have the time or resources to constantly tackle counterfeit products online. Today, trade in fake goods makes up 2.5% of global trade and is growing by 25% every year (source: OECD), making it truly unmanageable for SMEs to fight. In fact, this was one of the key reasons that we developed our new Swoop platform. Swoop takes care of protecting your brand online by providing an easy to use, time saving tool to identify fake products. Consequently, SnapDragon can also help you then report and successfully remove these products. This means your time can be spent on growing and developing your business whilst trusting Swoop to take care of brand protection online.

The small cost of Swoop far outweighs the costs which counterfeit goods could have on your business – Swoop makes online brand protection affordable. Can your business afford to not make fighting counterfeits a priority? Loss of reputation, profits and customers are far costlier than the small cost of looking after your brand online with Swoop.
Start your fight against fakes now, Contact Us.