We are thrilled to announce yet another success, as our Head Dragon, founder and Chief Executive, Rachel Jones, picked up the award for Most Innovative Technology at the WeDO Scotland Business Awards in Edinburgh.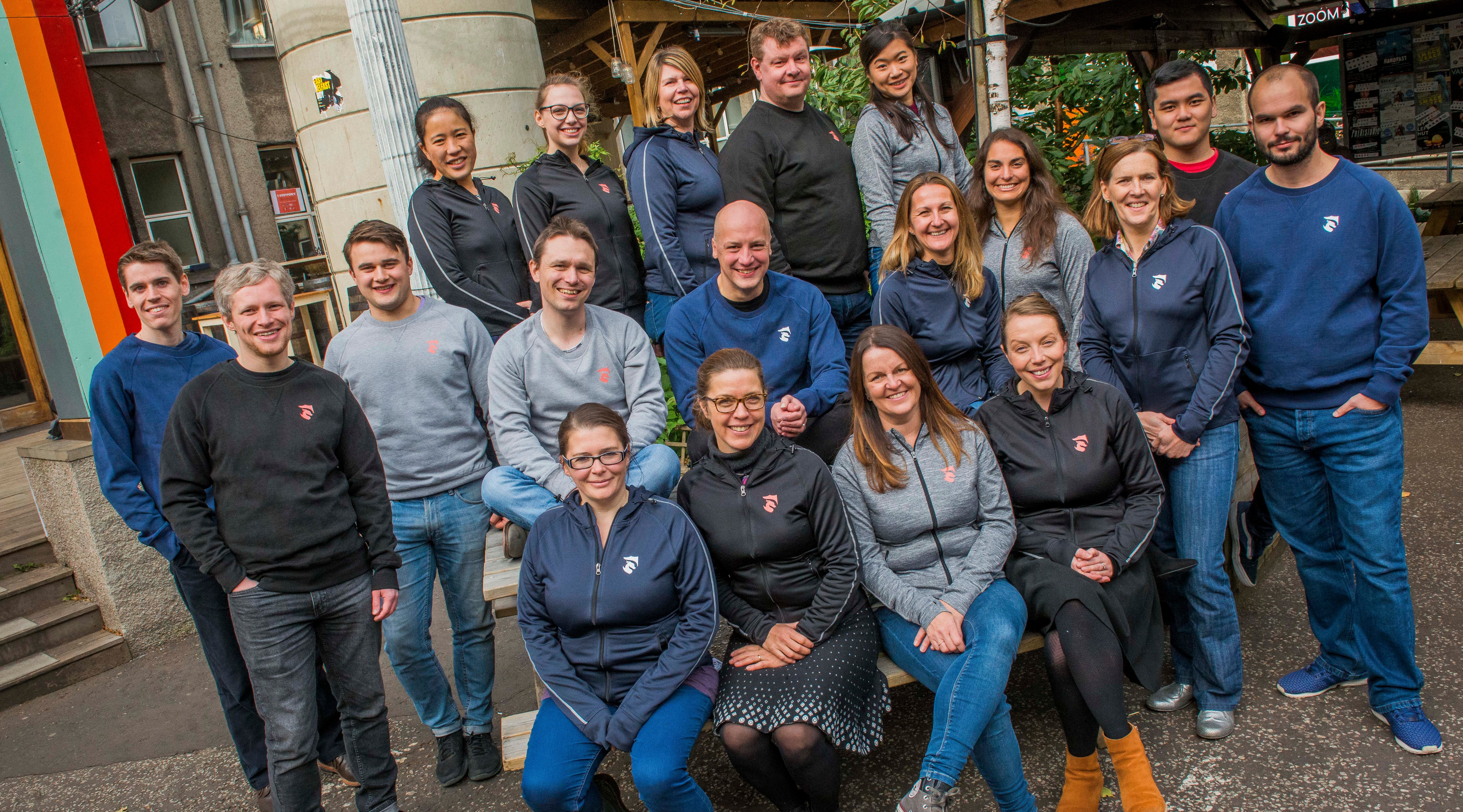 The WeDO Scotland Business Awards rank among the most valued awards for the entrepreneurial and business communities in Scotland. The awards are a 'highly respected and prestigious highlight in the annual Scottish business calendar and celebrate outstanding business success'.
We are delighted to be recognised for our innovative approach to problem solving in the world of fakes.  Swoop, our revolutionary brand protection software, is the first of its kind to be publicly accessible – it's quick, efficient and seriously cost effective – putting it within reach of even the smallest SME.
Easy to use, Swoop enables brands of any size to see, understand and take action against online copycats and infringements. While online brand protection is but one part of any brand's strategy, identification and removal of infringing items from the online platforms prevents their sale, export and subsequent import, helping significantly.
Earlier this month Rachel was also awarded top honours at the AccelerateHER Awards 2019. The awards recognise female business founders in a leading role in companies with strong global growth potential. Rachel earned herself a free place on trade missions to Dubai and Berlin, where she will showcase the business and meet key industry contacts and investors.
In December 2018, Rachel won the 'SME Innovator of the Year' award and received a 'highly commended' from the Women in IT Excellence Awards 2019. SnapDragon also took home the award for Innovator of the Year at the Made in Scotland Awards 2019 which took place earlier this month.
In an interview with the Scotsman, Rachel said: "We have worked extremely hard to provide a robust service to empower any company, large or small, to protect itself from criminal counterfeiters and prevent counterfeit sales of its products online."
Rachel founded SnapDragon in 2015, after her product, the Totseat, fell victim to Chinese counterfeits. Having experienced the frustration of being copied, she made it her mission to protect other brand's intellectual property by identifying and removing counterfeits for sale.
"The rage that you feel when it's your product that somebody's ripped off, the audacity of it – I say to people it's like being burgled and beaten up at the same time," Rachel says.
SnapDragon has now worked with some of the world's most highly regarded brands, including Harris Tweed, Hornit and Orchard Toys.
Do you want to see what all the fuss is about? Request a demo now!
Our software really could save you time and stress whilst protecting your brand online. We know what you're going through and can offer empathy along with sensible advice based on our own – and ultimately successful – experiences.